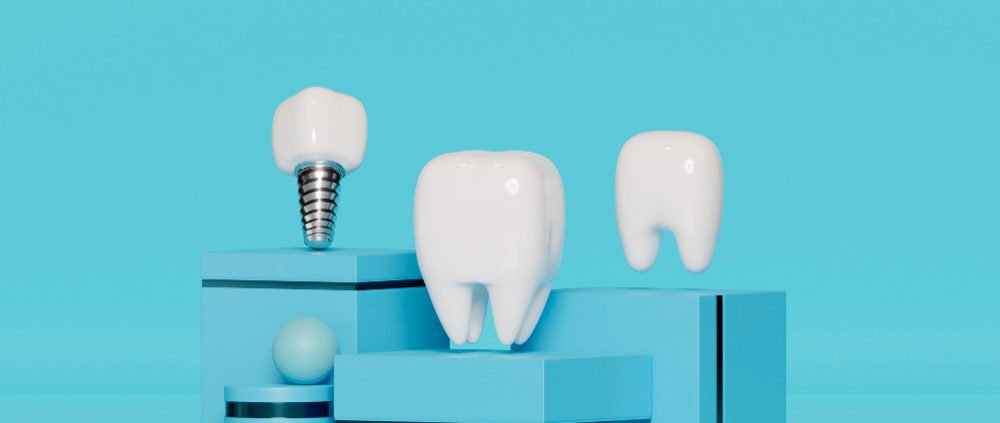 Wish you could change the appearance of your smile? Your dentist in Grand Island, NE, has solutions. Often dental implants are the answer, especially if you've lost one or more of your natural teeth. Through the application of dental implants, you can have your bright, dazzling smile back again. Here's what you need to know about the dental implant procedure.
Dental Implants are Permanent
Once you've sat down with your dentist and made the decision to have one or more dental implants, they'll schedule you with an oral surgeon. This is the professional who will implant the metal post through your gum and into the bone below. You'll have anesthesia during the procedure and medication afterward to help with any lingering discomfort, so you won't have to worry about pain.
Once the post is implanted, it will need time, usually 6 weeks to 2 months, to bond with the bone. Once the post has osseointegrated, it can last a lifetime. Much depends on how you care for your dental implant once it's in place.
Dental Implants Require Several Visits to the Dentist
Once the metal post is firmly anchored, you'll return to your dentist to have an abutment placed atop the post. This acts as the connector between the post and crown. Lastly, they'll place the crown. This is the hollow shell that looks just like a natural tooth. Once in place, no one will ever know it's not your own.
The whole process takes several repeat visits to your dentist because it's completed in a step-by-step format. Your dentist will want to check in with you after your procedure, too. This ensures that everything is going well with your implant.
Dental Implants Restore Function and Appearance
Dental implants can revolutionize the way you feel about your smile. They'll restore function to your teeth, too. They're just as strong as natural teeth, which means you'll once again be able to bite, grind, and chew your favorite foods.
If you're interested in learning more about the benefits of dental implants in Grand Island, NE, and whether they're a good fit for you, contact Gentle Dental Care today. We're happy to sit down with you to answer all your questions regarding the implant procedure.
Sources
https://www.gentledentalgi.com/wp-content/uploads/2023/09/3d-representation-dental-health-hygiene.jpg
562
1000
David Richardson
https://www.gentledentalgi.com/wp-content/uploads/2022/01/gdc340x156-300x138.png
David Richardson
2023-09-20 23:47:54
2023-09-20 23:47:54
The Dental Implant Procedure